Our advanced technologies for optimal results
At New Esthetic, we have developed a unique expertise in aesthetic technologies. We design and distribute our equipment to professionals in Europe. In collaboration with doctors and scientists, we have developed state-of-the-art treatment protocols to offer you incomparable results. Discover our range of more than 15 advanced technologies to meet all your aesthetic needs. Our aestheticians will accompany you for personalized care in the respect of your safety and your comfort.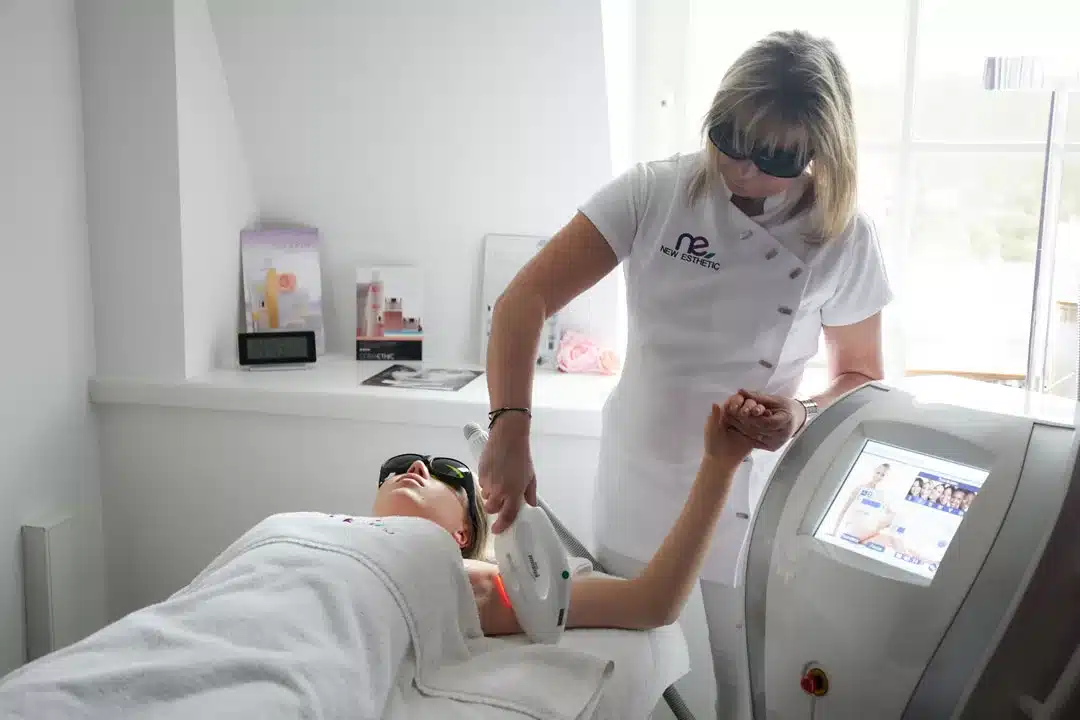 E-light for painless permanent hair removal, effective on all skin types
The new Elight technology combines "in motion" pulsed light and radiofrequency for a painless treatment that is faster and more effective than other IPL treatments. The ELIGHT pulsed light treats all skin phototypes and all hair colors.
Plan for approximately 8 sessions, with one session every 4 to 6 weeks.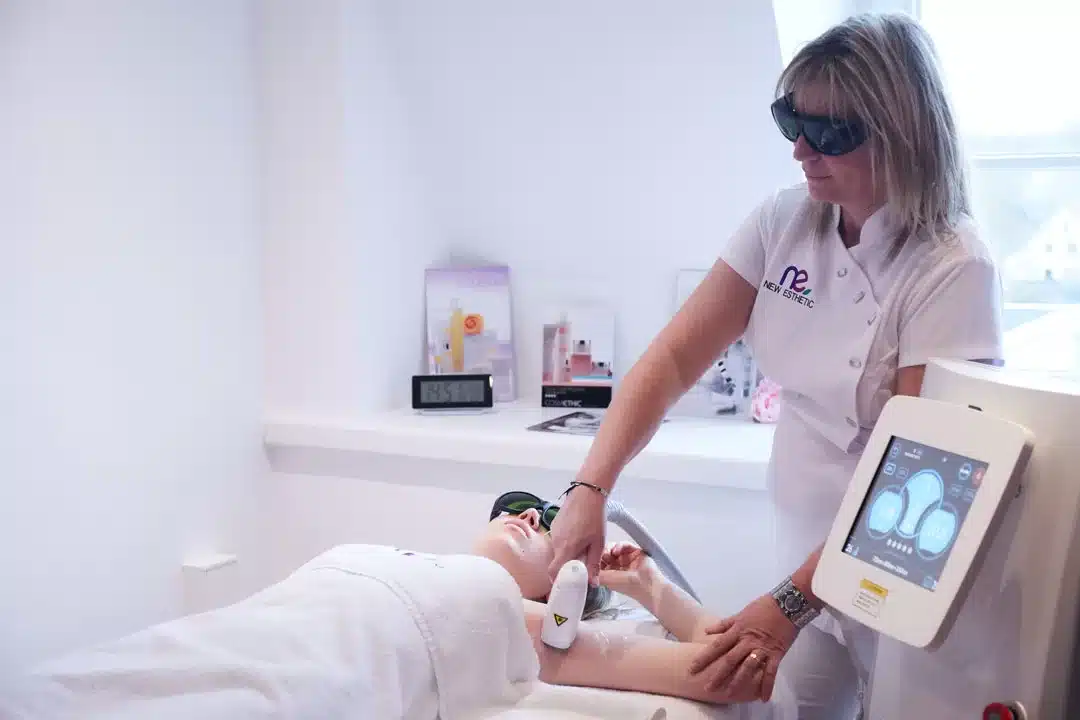 3 wavelengths to target all hairs
The Epil Laser TRIO revolutionizes laser hair removal by combining several technological innovations. The combination of the 3 wavelengths makes hair removal effective on all skin phototypes and all hair colors.
The combination of Frost (contact cooling) and "in motion" technologies make the treatment painless and up to 3 times faster than other laser treatments.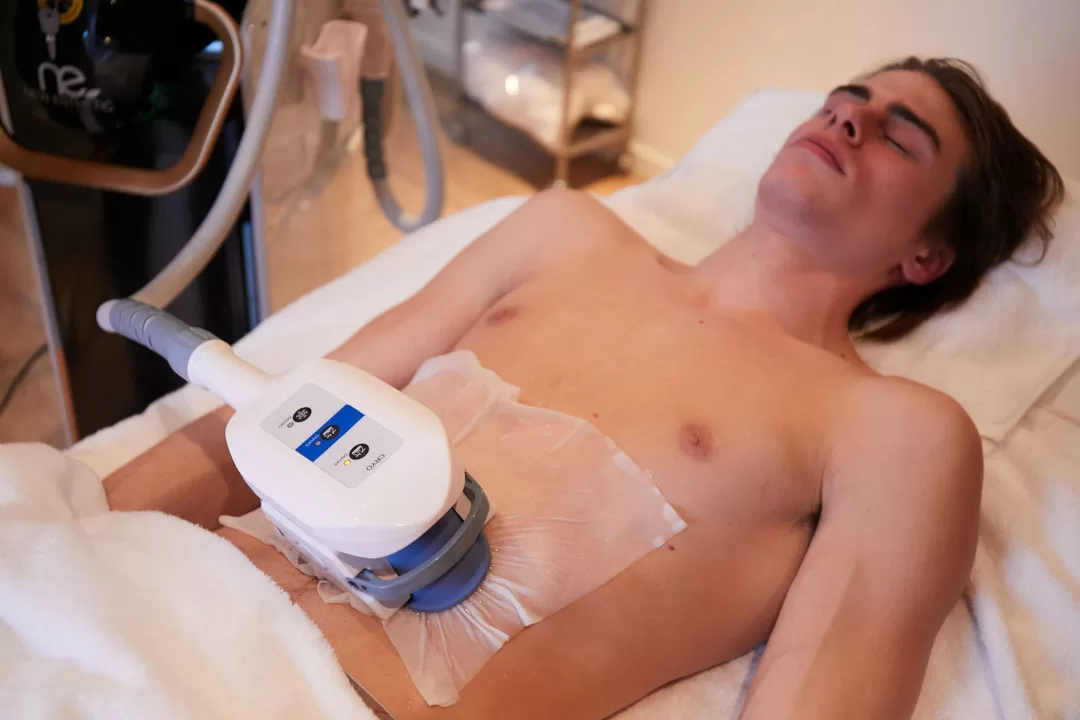 Double action Cryolipolysis with silicone suction cups for a better comfort
Non-invasive technique of slimming by cold, true alternative to liposuction. The suction cups suck the fatty fold which is cooled for 50 minutes. The fat cells (adipocytes) are crystallized to be definitively destroyed within 6 to 8 weeks.
In general, 1 to 2 sessions are sufficient.
Treats the stomach, buttocks, love handles, saddlebags, thighs, back, arms.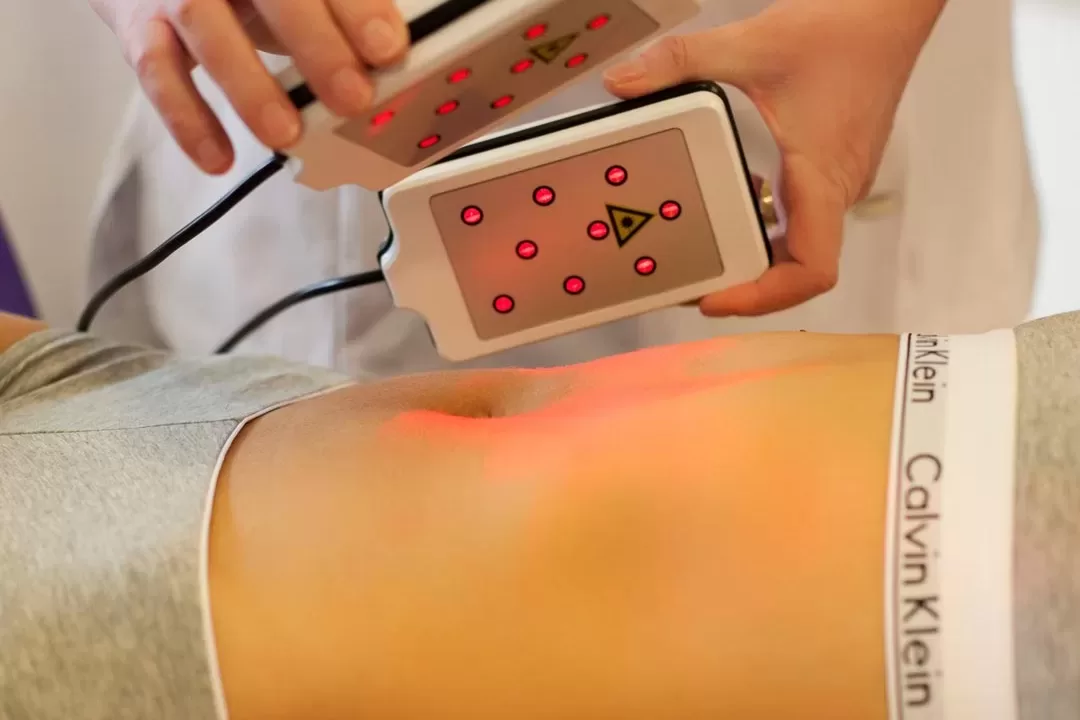 Use of low energy laser diodes at 650 Nm to act directly on the destocking of triglycerides from fat cells.
Lipolaser is particularly indicated in cases of aqueous cellulite, or in synergy with cryolipolysis.
Plan a course of treatment of 6 sessions, one session per week.
Areas treated: abdomen, thighs, hips, buttocks, legs, back.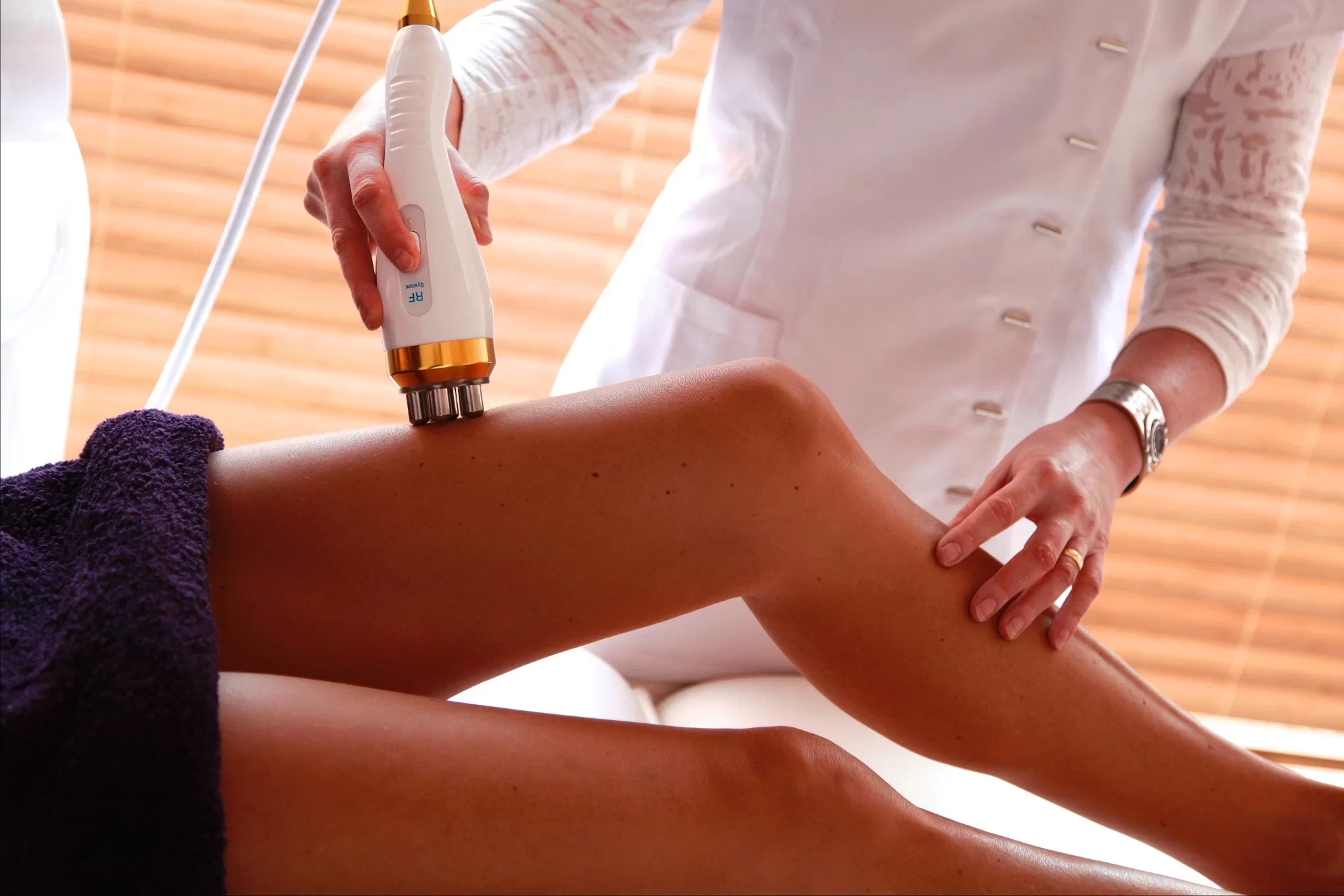 A quick and lasting result
Multipolar radio frequency
The principle is based on the heating of the skin by the emission of small electromagnetic currents at very high frequency. This stimulation by heat will cause a direct action of reduction of the adipocytes, which will eliminate the cellulite and reduce the orange peel aspect.
Treats the stomach, buttocks, love handles, saddlebags, thighs, back, arms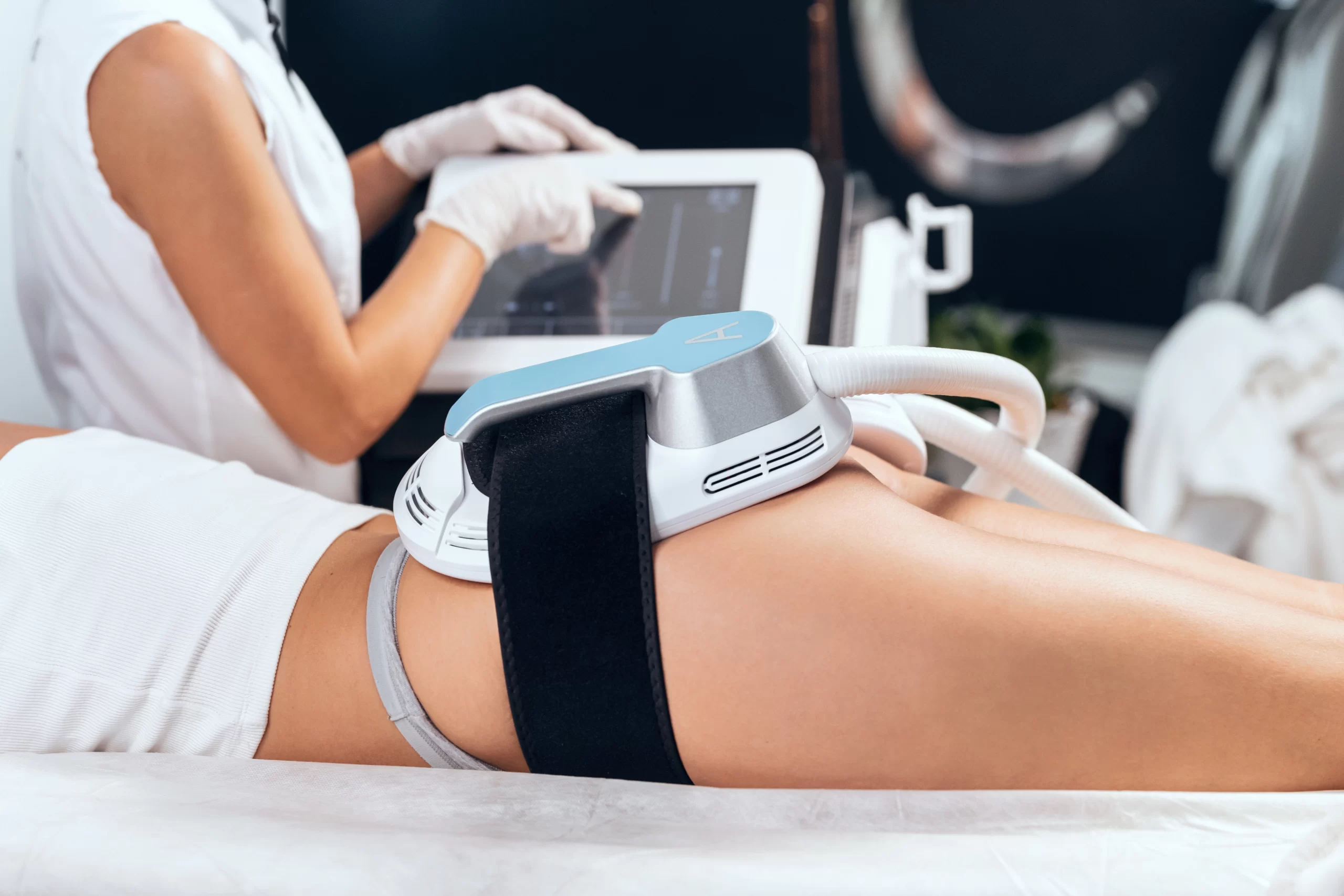 Electrical Muscle Stimulation (EMS)
Exclusively at New Esthetic, come and discover our new slimming course with the EMS New Shape.
The EMS New Shape is the latest technology to reshape the contours of the body. The High Intensity Focused Electromagnetic Energy (HIFEM) it uses will act on fat reduction and muscle development.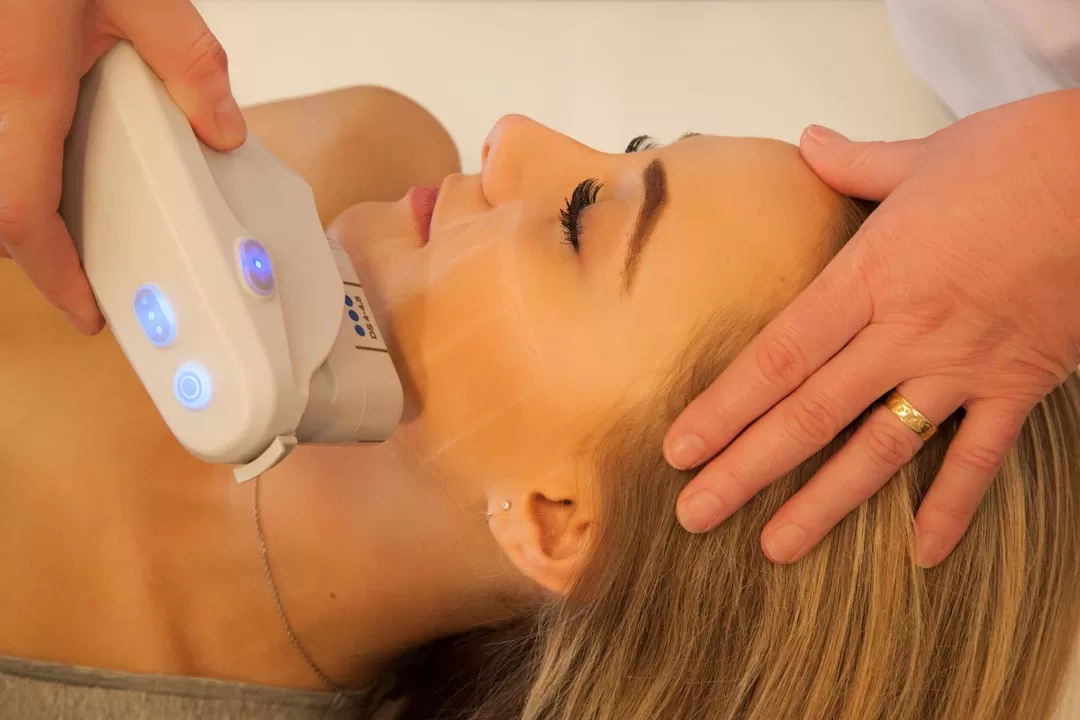 The non-surgical facelift
High-Intensity Focused Ultrasound (HIFU)
A revolution in anti-aging care: Hifu or "High Intensity Focused Ultrasound", for a lifting effect, WITHOUT surgery, WITHOUT pain and non-invasive.
One to two sessions are enough for a result that will last 2 to 3 years.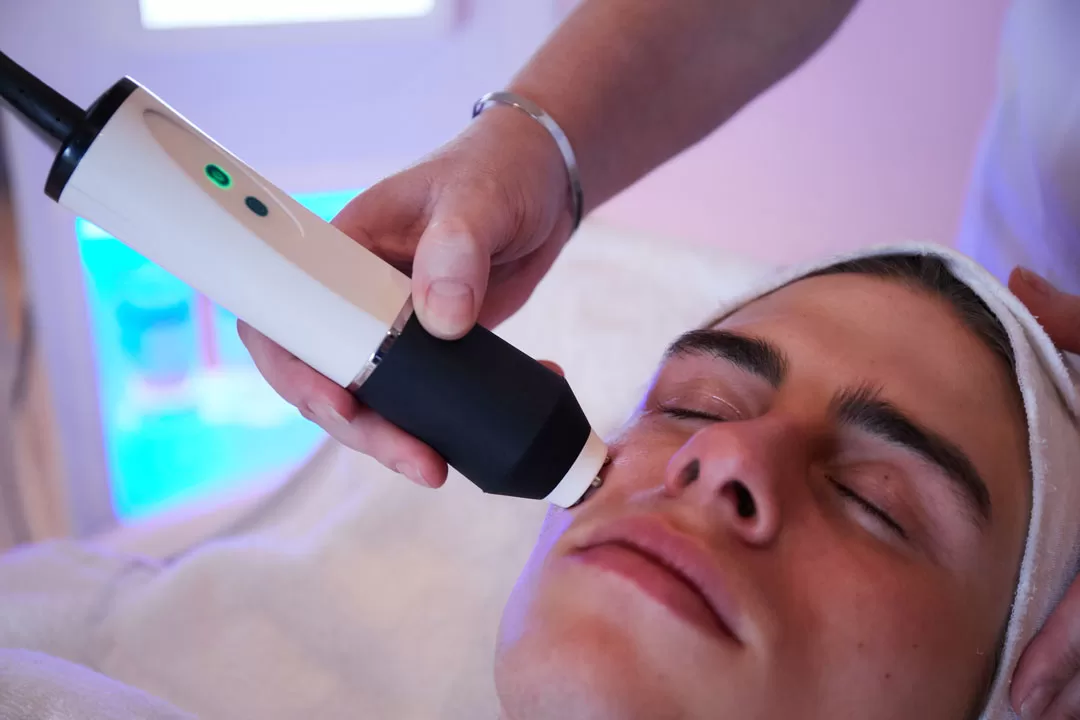 Radiofrequency is revolutionizing the world of anti-aging! It is the first painless and non-invasive treatment that effectively fights against skin slackening. By heating the skin in depth, radiofrequency waves will cause the fibers to shrink while stimulating collagen synthesis. The skin is lifted and plumped up from the first session.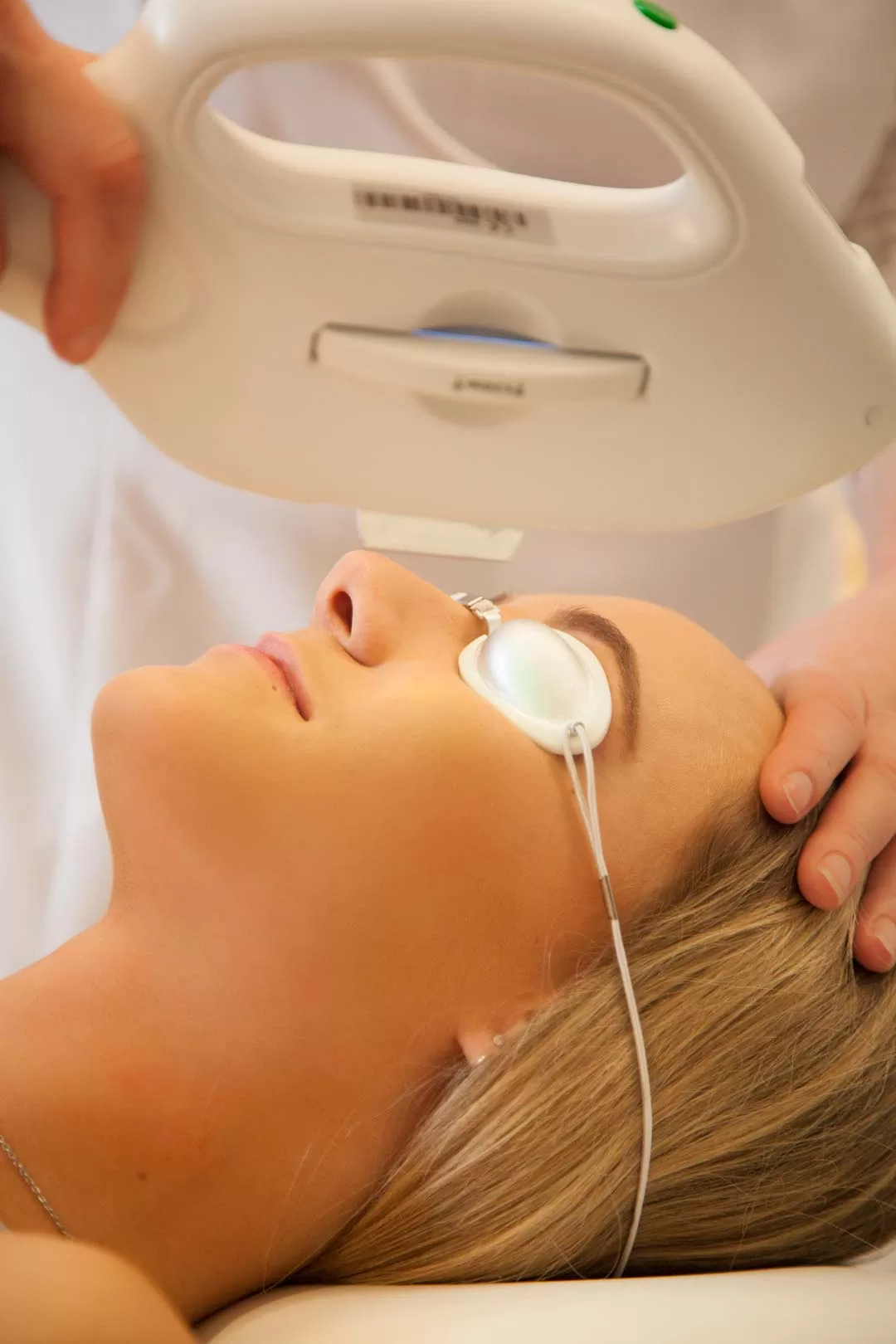 Light to regenerate the skin
Use of Intense Pulsed Light to rejuvenate the skin of the face, neckline and hands. The light improves the quality of the skin by making it smoother and firmer. Brown and red spots are reduced and the complexion is illuminated.
The new anti-aging technology
Oxygenation of the skin by the Bohr effect (production of CO2 microbubbles), combined with the effects of a nourishing gel and the vibrations of the treatment tip for an in-depth action.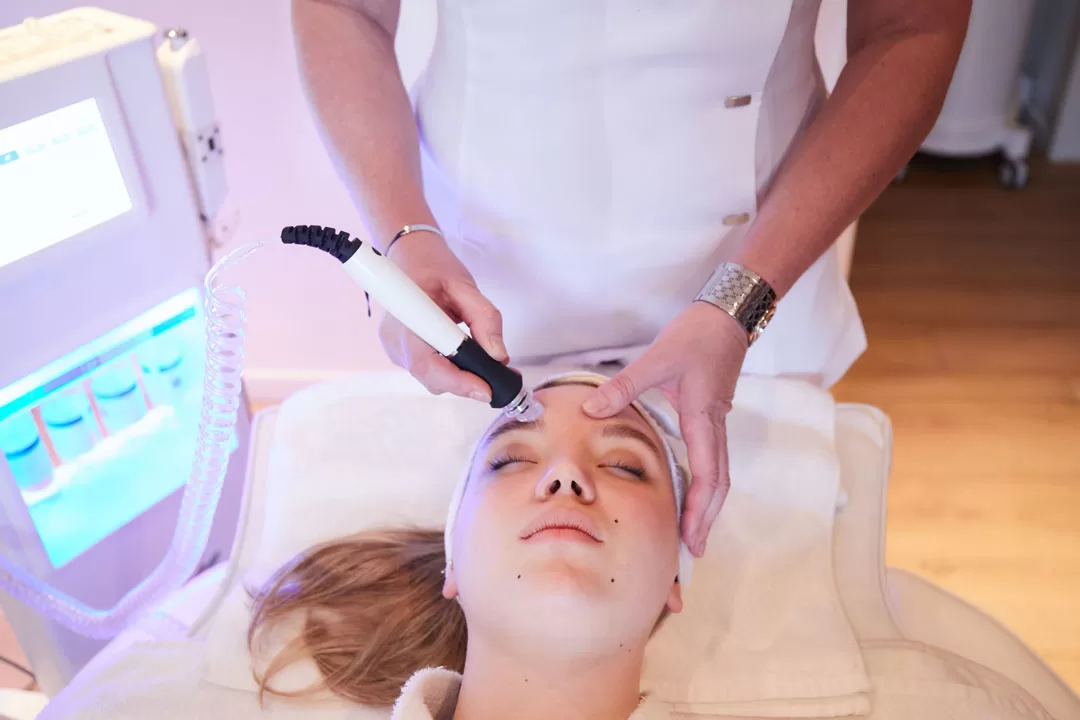 Deep cleaning and exfoliation
Painless and pleasant treatment for a deep skin cleaning.
Pressurized water with saline or a cleansing solution will remove the top layer of skin, dead cells, impurities and sebum.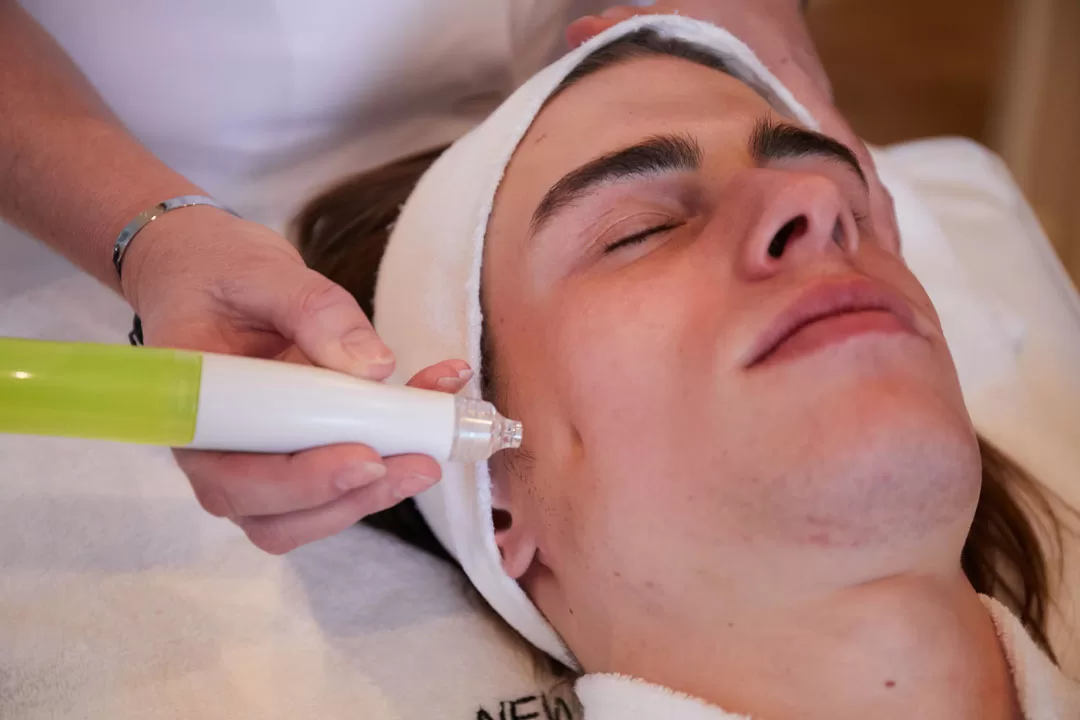 The hydroJet is a new technique that treats the skin on the surface as well as in depth. Used with saline solution, it will provide intense cleansing and exfoliation. Whereas with a vitamin cocktail or hyaluronic acid, the active ingredients will penetrate deeply, without needles or injections. Hydrojet is a treatment in cure or in session.
Needle-free and painless mesotherapy
Use of ultrasound to deeply diffuse active ingredients and cocktails of your choice (hyaluronic acid, mesolift, vitamins, etc.).
Freshly exfoliated skin is fully receptive. Ultrasound creates microscopic spaces through which the micro-droplets will penetrate deeper.