Permanent hair removal center
SHR, IPL & E-light
in Courchevel
Are you looking for a long-lasting and effective hair removal solution in Courchevel? Our SHR, IPL & E-light permanent hair removal center offers state-of-the-art technology for optimal and long-lasting results.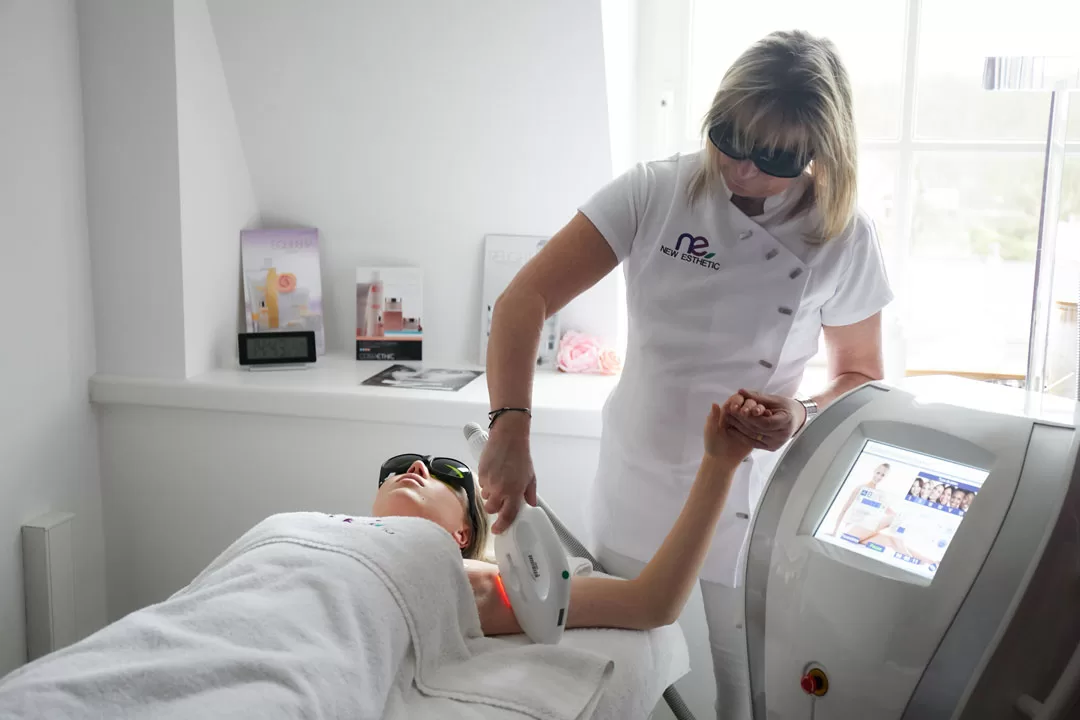 Advanced technologies for permanent hair removal
We use the latest technological advances in permanent hair removal, including SHR, IPL and E-light, to provide an effective, painless and comfortable treatment for all skin and hair types.
Our state-of-the-art equipment ensures permanent hair removal, even in the most sensitive areas.
A state-of-the-art permanent hair removal center
Our permanent hair removal center in Courchevel is equipped with the latest high-tech equipment to offer our clients an optimal permanent hair removal experience.
Our experts are trained in the latest techniques to offer you impeccable results while guaranteeing your comfort and safety.
Visible results from the first session
Our advanced technology guarantees visible results from the very first permanent hair removal session.
You will notice a significant reduction in hair in any area treated, without pain or irritation.
Professionals at your service
Our experts are here to answer all your questions and accompany you throughout your permanent hair removal treatment.
We are here to advise you and guide you through the process of permanent hair removal, in complete confidence.
Don't hesitate, make an appointment now at our SHR, IPL & E-light permanent hair removal center in Courchevel.
We are here to provide you with the best permanent hair removal treatment for smooth, hair-free skin that lasts.
Our Permanent Hair Removal videos