Cryolipolysis Center
at Mougins (Cannes) for a redesigned figure
Do you want to regain a harmonious figure and refine certain areas of your body without resorting to plastic surgery? Our cryolipolysis center located in Mougins (Cannes) is the solution you need!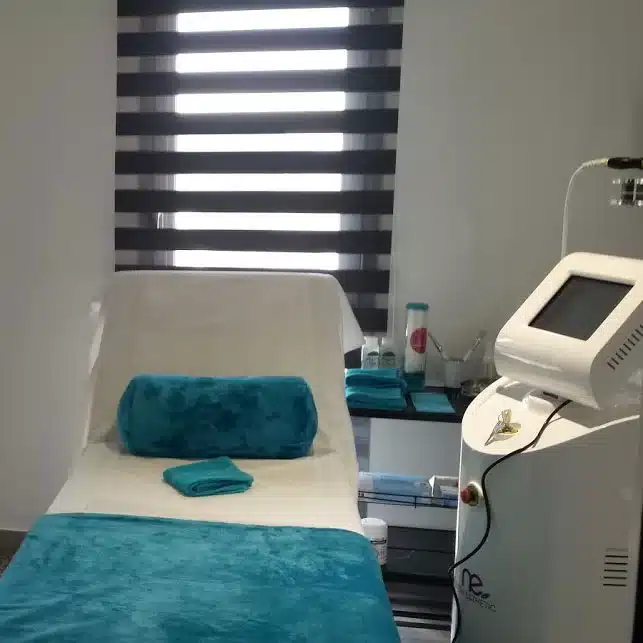 Cryolipolysis: an effective and non-invasive method to eliminate fat
Cryolipolysis is a revolutionary technique that targets and eliminates fat cells in a non-invasive way.
The process consists of cooling the area to be treated to a specific temperature, which has the effect of destroying the fat cells by crystallizing them.
These cells are then naturally eliminated by the body.
Our cryolipolysis center uses the latest generation of equipment to ensure a safe and effective treatment.
Visible results from the first session
With Cryolipolysis, you can see results from the very first session.
The treated areas will be progressively refined, for a redesigned and harmonious silhouette.
The final results are usually visible after a few weeks.
A personalized treatment for optimal results
Our cryolipolysis center in Mougins (Cannes) offers you a personalized treatment according to your needs and objectives.
Our cryolipolysis experts will advise you on the areas to be treated and the number of sessions required to obtain the desired results.
Professionals at your service
Our team of professionals is at your disposal to answer all your questions and accompany you throughout the cryolipolysis treatment.
We do everything possible to ensure your comfort and safety, and we listen to your needs to provide a pleasant and efficient treatment experience.
Don't hesitate, make an appointment now at our cryolipolysis center in Mougins (Cannes) to regain a harmonious and reshaped figure thanks to cryolipolysis.
Contact us for more information on our rates and treatment offers.